CGI
CGI Windows & Doors is the premier manufacturer of hurricane impact resistant windows and doors. Produced to the most exacting industry standards, our high performance, high aesthetic product collections offer advanced hurricane protection of home and commercial structures, in both new and existing construction. Whether your choice is aluminum or vinyl, in addition to using impact-resistant laminated glass and the finest hardware, our windows and doors exude strength and beauty – a function of our workmanship, pride and engineering excellence.
PGT
At PGT Custom Windows + Doors, every aspect of our work is created with relationships at heart—building products for the everyday and once in a lifetime. For homeowners, this means peace of mind, no matter the weather. For our customers, it means being personally invested in their success, with 99% on-time delivery and full service before, during and after the sale. And for employees, it means working with purpose, with opportunities in the workplace and beyond. All this forms an unstoppable combination that truly sets us apart.
Following the devastation of Hurricane Andrew in 1992, we partnered with building officials in Miami-Dade, Florida to help develop construction code requirements which are still among the most stringent in the country and are reflected in our products today. In fact, PGT holds the most Miami-Dade certifications in the window & door industry.
Manufacturing in Florida and distributing to customers and families around the world, we are proud to serve your building needs with a clear purpose.
WinDoor
Win-Dor is Southern California largest manufacturer and installer of vinyl hybrid windows and door systems including patio doors, multi slide doors, folding doors and french doors.
Founded by brothers-in-law Wolf Wirthgen and Gary Templin in 1990, the family owned and operated Win-Dor has manufactured and installed well over 1,000,000 windows and doors at both residential and commercial sites.
Over the years, Win-Dor has won numerous awards due to its high quality standards and exceptional customer satisfaction ratings. Win-Dor is also a brand of choice featured on television shows such as House Crashers and others.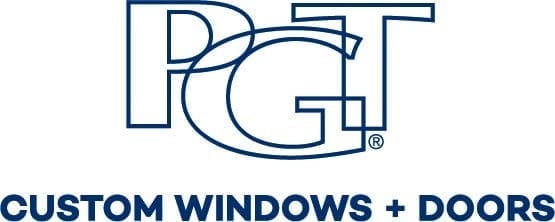 1319 Jupiter Park Drive
Jupiter, FL 33458
Hours
Sunday Closed
Monday 9:00 am-5:00 pm
Tuesday 9:00 am-5:00 pm
Wednesday 9:00 am-5:00 pm
Thursday 9:00 am-5:00 pm
Friday 9:00 am-5:00 pm
Saturday Closed
10001 S Dixie Hwy
Miami, FL 33156
Hours
Sunday Closed
Monday 9:00 am-5:00 pm
Tuesday 9:00 am-5:00 pm
Wednesday 9:00 am-5:00 pm
Thursday 9:00 am-5:00 pm
Friday 9:00 am-5:00 pm
Saturday Closed