Serving Florida Since 1989
#1 Google Reviewed Impact Window & Impact Door Supplier in our area!
Jupiter showroom
+1 (561) 745-6122
MIAMI  showroom
+1 (305) 669-4484
CGI
CGI Windows & Doors is the premier manufacturer of hurricane impact resistant windows and doors. Produced to the most exacting industry standards, our high performance, high aesthetic product collections offer advanced hurricane protection of home and commercial structures, in both new and existing construction. Whether your choice is aluminum or vinyl, in addition to using impact-resistant laminated glass and the finest hardware, our windows and doors exude strength and beauty – a function of our workmanship, pride and engineering excellence.
PGT
At PGT Custom Windows + Doors, every aspect of our work is created with relationships at heart—building products for the everyday and once in a lifetime. For homeowners, this means peace of mind, no matter the weather. For our customers, it means being personally invested in their success, with 99% on-time delivery and full service before, during and after the sale. And for employees, it means working with purpose, with opportunities in the workplace and beyond. All this forms an unstoppable combination that truly sets us apart.
Following the devastation of Hurricane Andrew in 1992, we partnered with building officials in Miami-Dade, Florida to help develop construction code requirements which are still among the most stringent in the country, and are reflected in our products today. In fact, PGT holds the most Miami-Dade certifications in the window & door industry.
Manufacturing in Florida and distributing to customers and families around the world, we are proud to serve your building needs with Clear purpose.
Jeld-Wen
JELD-WEN was founded by Richard "Dick" Wendt, an entrepreneur at heart, who learned the art of managing a manufacturing company under the tutelage of his father, Caradco executive Lester Wendt. In 1957, Iowa-based Caradco sent Dick to Oregon to help run the company's millwork plant in Klamath Falls. Caradco decided to sell the plant at auction. Dick and four business partners, Larry Wetter, John Biehn, Gerry Wickersham, and Bill Taylor bought many of the assets on October 25, 1960 and named the new company JELD-WEN.
The name JELD-WEN had already been in use for a number of years by the Wendt family; in the 1930s Lester Wendt bought a small farm outside of Dubuque, Iowa, as a family retreat. After holding a family contest to name the farm, Dick's cousin Jeanette Coughlin thought of the name JELD-WEN, an acronym for the names of Dick's immediate family, and a shortened version of Wendt.
With just 15 employees, JELD-WEN quickly gained the reputation of producing a reliable product. After just two years, JELD-WEN became successful enough to begin acquiring new manufacturing facilities and expand its product offering.
One secret of the initial success of JELD-WEN was the company's resourcefulness and deliberate decision to use for a high-value purpose every last bit of raw resource that entered its doors, a philosophy that still stands true today.
While the company looked for new business ventures to advance the company, it also was committed to investing in the local community. JELD-WEN began formal community support initiatives in 1969 and continues to provide financial assistance through grants, scholarships, and matching JELD-WEN employees' voluntary United Way donations.
Today JELD-WEN employs approximately 21,000 people worldwide and has manufacturing, distribution and showroom locations across the United States and in 24 countries, located primarily in North America, Europe and Australia.
WinDoor
Win-Dor is Southern California largest manufacturer and installer of vinyl hybrid windows and door systems including patio doors, multi slide doors, folding doors and french doors.
Founded by brothers-in-law Wolf Wirthgen and Gary Templin in 1990, the family owned and operated Win-Dor has manufactured and installed well over 1,000,000 windows and doors at both residential and commercial sites.
Over the years, Win-Dor has won numerous awards due to its high quality standards and exceptional customer satisfaction ratings. Win-Dor is also a brand of choice featured on television shows such as House Crashers and others.
Call the Window Professionals today for a free estimate or set up a visit to one of our showrooms.
Jupiter Showroom (561) 745-6122
1319 Jupiter Park Drive, Jupiter, FL 33458
Miami Showroom (305) 669-4484
10001 S. Dixie Hwy., Miami, FL 33156 
impact WINDOWS
Largest selection of windows from the top manufacturers in the industry with two showrooms.
impact doors
Largest selection of doors from the top manufacturers in the industry with two showrooms.
brands
We only carry the best brands of windows and doors in the industry for our customers.
INSTALLATION
We work with the top window and door installers in our area to make your project successful.
EXPORT
Need to ship your windows and doors overseas?  We got you covered! We ship all over the world.
FINANCING
When you need to finance your windows & doors we are proud to offer 100% YGRENE financing.
We Do Windows & Doors Right!
The Window Professionals take great pride in way we do business.  Since 1989 we have been creating incredible results with impact windows and impact doors for customers all over Florida. One of the reasons why we do such a good job is that we have a system that is designed to make the entire process run smoothly.  From the start of your estimate, to measurements, to quoting prices, ordering and installation you can count on the Window Professionals to get things done right.
What separates the Window Professionals from our competitors is our ability to offer many services including the handling large custom orders and to provide export services.  No project is too large or too small for the Window Professionals.  We have our own trucks and we own our own warehouse facility to handle any project.  We ship worldwide for our customers.
Since 1989 the Window Professionals have been offering services and experience that our customers can trust.
We have an exceptional track record for offering custom impact windows, impact doors with expert installation services.  We specialize in residential and commercial exterior and interior impact window systems and impact door systems. We have thousands of available designs at competitive prices, as well as complete custom order capabilities for any project large or small.
We have two beautiful showrooms in Jupiter and Miami and our own large warehouse with trucks to serve you logistics and storage needs.
Call the Window Professionals today for a free estimate or set up a visit to one of our showrooms.
Jupiter Showroom (561) 745-6122

1319 Jupiter Park Drive, Jupiter, FL 33458
Miami Showroom (305) 669-4484

10001 S. Dixie Hwy., Miami, FL 33156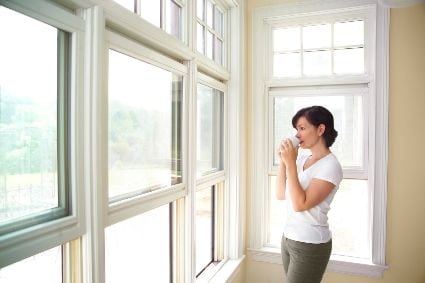 Satisfaction Guaranteed!
When it comes to customer service no other impact window or impact door supplier can compete with the Window Professionals.  We know that your impact windows and impact doors are very important to your project and we will do everything within our power to make sure your project is done right.
#1 Google Reviewed Window & Door Supplier in our area!

A very professional company with great products and management - completed all of their contracts with us in an exemplary fashion and on time - Bob Colman

These people are the best - streak-free windows, streak-free customer care. I use them several times a year, I highly recommend these pros - Richmond Schmidt

They are the only place to go to for windows - either replacement or new for an entire house. We have done business with them for 25 years - Marion Albergo
Open Hours
9am - 5pm MON to FRI
Jupiter showroom
+1 (561) 745-6122
1319 Jupiter Park Drive
Jupiter, FL 33458
MIAMI showroom
+1 (305) 669-4484
10001 S. Dixie Hwy
Miami, FL 33156
What we offer
Impact Windows
Impact Doors
Hurricane Windows
Hurricane Doors
Entry Doors
Patio Doors
Interior Doors
Custom Design
Custom Ordering
Expert Installation
Export Serivce
Warehouse