On double hung windows both sash in the window frame are operable, meaning they move up and down. The sashes on a double hung window also tilt in for easy cleaning.
A Double Hung window is one of the most popular replacement window styles chosen by homeowners. Some of the oldest sash windows are dated as far back as 1670 in England. Double Hung windows have the Georgian and Victorian-style house look — the style most people think about with replacement windows. The term "hung sash window" is most common in the United States, referring to "double-hung windows."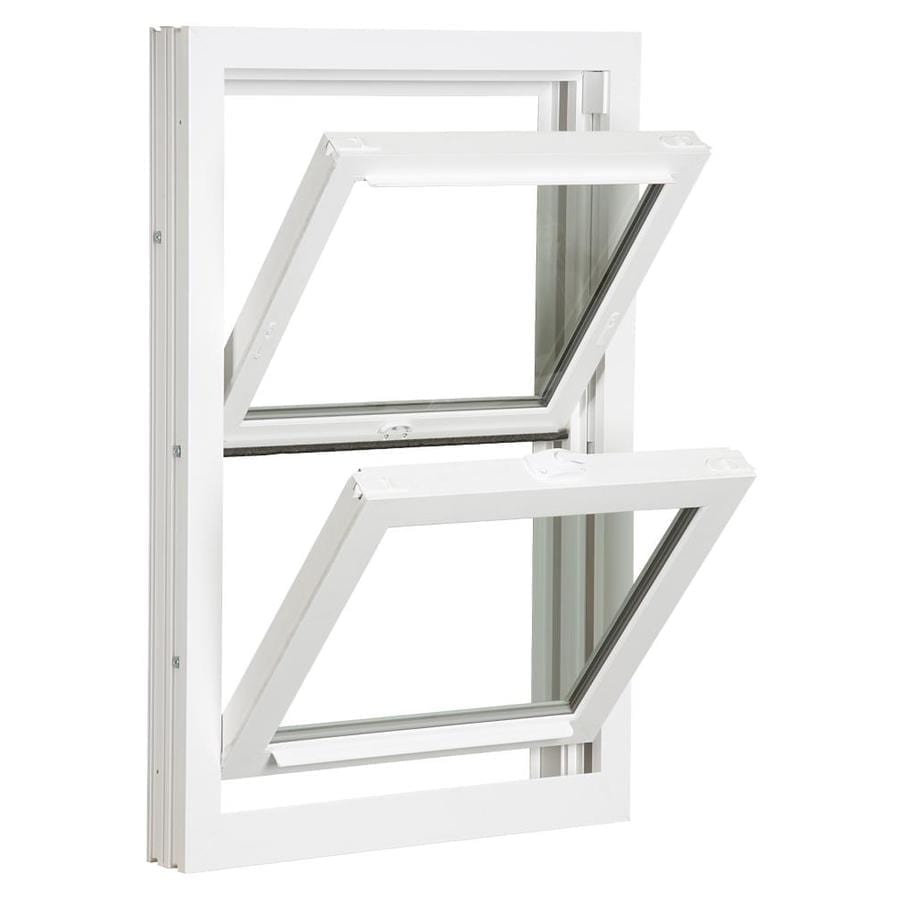 The double hung has two operating sashes — movable parts that slide vertically up and down, held in place by a window frame.
The sashes tilting for easy cleaning.
Double-hung windows offer the ability to open both sashes, allowing good air flow.
Double Hung windows are usually made of wood, vinyl, aluminum or and composite.
The most energy-efficient and maintenance-free choices are vinyl windows and composite windows.
Some of the most important considerations that add value to double-hung windows are: if they incorporate Low–E glass and achieve low U-value ratings; whether they are Energy Star certified; what type of air infiltration and Design Pressure (DP) ratings they achieve; and whether they are Gold Labeled by AAMA.
Double-strength glass, triple-plane-glass, and laminated glass are all features that will help with sound transmission – keeping exterior noises out of your home.
Additional features to look for are: high-performance glass systems with Super Spacer or Stainless Steel Intercept; reinforced meeting rails; air and water barriers built into the sill design; and sleek-looking locks. Double-hung windows also come with half and full screen options.
Double Hung windows are available for both replacement window and new construction window applications — with nailing fins and J-channel for siding, brick and stone installations.
Impact windows are available in the double hung window style for areas that require hurricane windows.
Overall, vinyl double-hung windows have the ability to retain their beauty, continue to offer thermal efficiency benefits, and last generations with minimal maintenance.
The Window Professionals
The Window Professionals are a full service company and we offer no down, 100% financing through Ygrene and the PACE program.
If you have any questions about windows or doors please stop by our beautiful showroom in Jupiter or Miami.
We can answer any questions you may have, we have been helping people with their windows and doors in South Florida since 1989.  If you want it done right, think the Window Professionals.
Please visit our showrooms:
Jupiter: 1319 Jupiter Park Drive, Jupiter, FL 33458
Call (561) 745 6122
Miami: 10001 S. Dixie Hwy, Miami, FL 33156