Fiberglass Entry Doors Pros & Cons
Fiberglass doors are available in a complex range of styles, colors and finishes to fit every home exterior. If you tire of the appearance of your fiberglass door over time, repainting is always an option. Fiberglass is more durable than other materials; it resists dents and scratches and is impervious to rot and rust that plague doors manufactured from wood or steel. In addition, this type of door never bows or warps from exposure to weather.
Fiberglass doors have higher R-values than wooden doors of comparable styles, which means that they keep your home warmer in winter and cooler in summer. A windowless door made of fiberglass offers five times the insulating value of a similar door manufactured from solid wood a big factor in energy efficiency for homeowners who are concerned about the size of their monthly utility bill.
When properly installed, fiberglass doors offer superior security. Your entry door is only as secure as its frame, but composite door frames have twice the screw-holding power of wood. Additionally, fiberglass doesn't deteriorate over time like doors manufactured from steel or wood. Homeowners never have to worry about repairing rusted-out areas on fiberglass doors or replacing them because they've deteriorated from rot.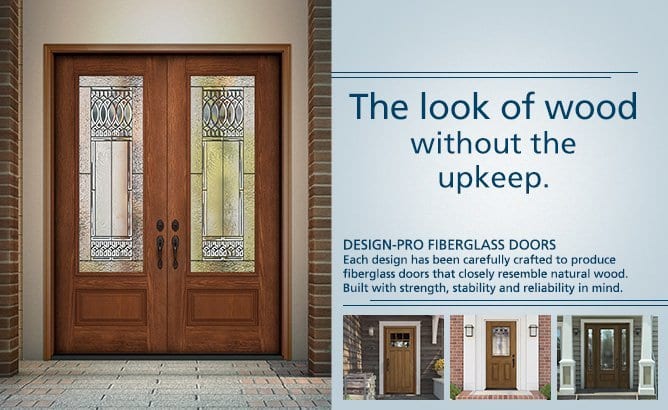 The Window Professionals are a full service company and we offer no down, 100% financing through Ygrene and the PACE program.
If you have any questions about windows or doors please stop by our beautiful showroom in Jupiter or Miami.  
We can answer any questions you may have, we have been helping people with their windows and doors in South Florida since 1989.  If you want it done right, think the Window Professionals.
Please visit our showrooms:
Jupiter: 1319 Jupiter Park Drive, Jupiter, FL 33458 
Miami: 10001 S. Dixie Hwy, Miami, FL 33156